Free Gifts, 20% Off (new customers), TGIT.
Because you deserve it.
The sun is out, the birds are chirping, and we are that much closer to being able to get our hair colored by a professional. What could possibly make these days even better…oh wait, I know - FREE GIFT with purchase at Beautycounter!
And guess what? If you're a new customer, you can combine the free gift promo with the 20% off for new customer promo. Whaaaat??
Beautycounter has launched so many new products lately - there's something for the "new to a clean skincare routine" person; a Vitamin C serum to bring some glow to your life; eye masks for THOSE days (ie: every day right now); and a foundation that is part makeup / part skincare.
Where to start? That's where I come in - text, email, call, message me for help!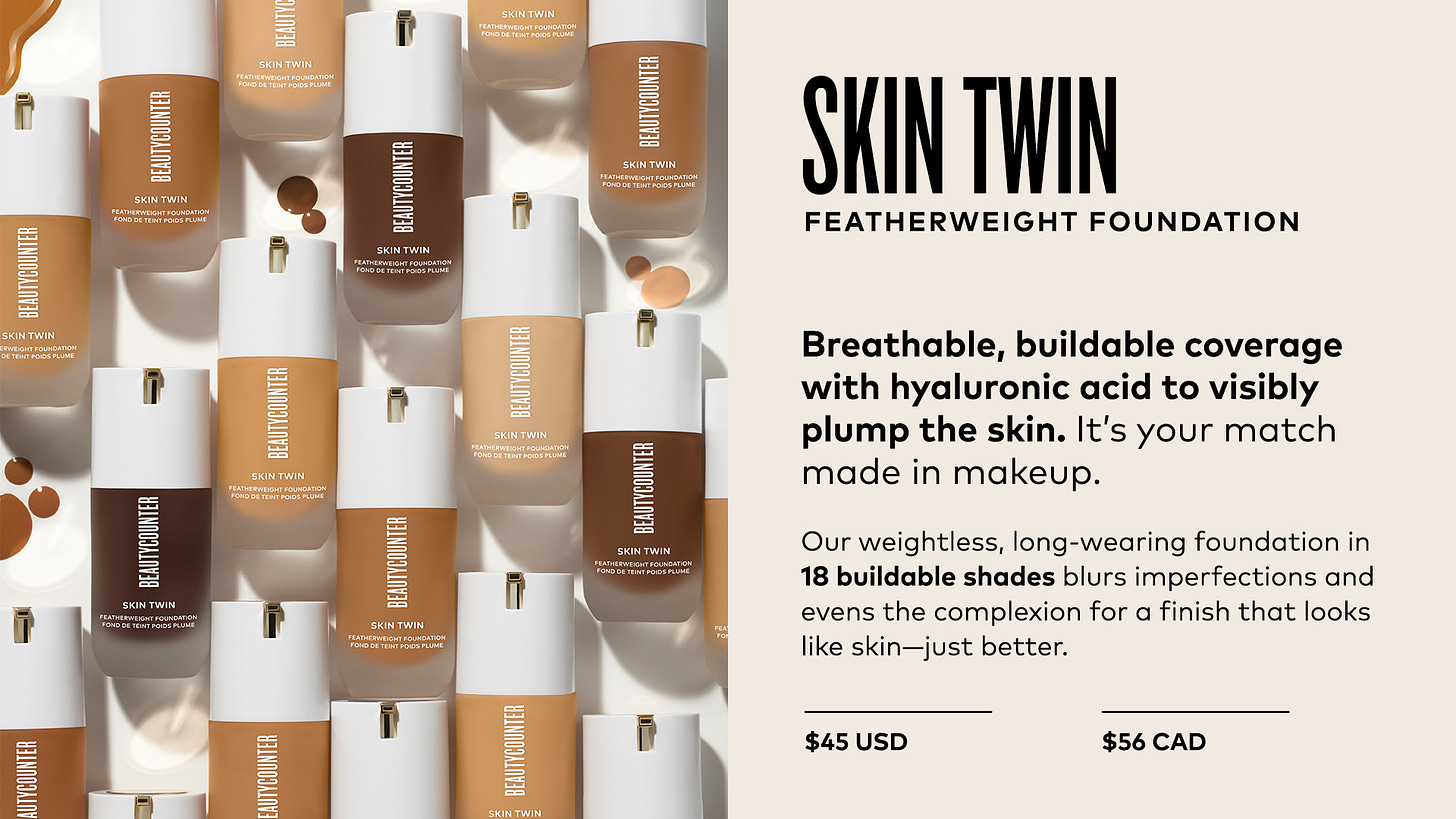 What hasn't changed is Beautycounter's commitment to getting safer products into the market by removing over 1,800 ingredients from its products; by screening ingredients against 23 safety points; by testing end products for contamination by heavy metal and other contaminants.
What also hasn't changed is Beautycounter's commitment to doing and being good as a company - by responsibly sourcing ingredients ; by continuing to innovate in terms of sustainability and environmental footprint; by advocating for a more transparent and safer industry.
Hoping you are able to find something to laugh about each day. We're in this together.

xox,
Ali
alisonmbrady@gmail.com
beautycounter.com/alisonschramm
@alischramm_bc