Routines (& a free gift!)
I like to tell Pat that he would be an incredibly easy assasination target (this is a strange opener, huh?) - mainly because of his propensity for routine and order. He tends to wake up at the same time, follow his same morning routine (almond butter and jelly on raisin toast followed by Shaun T yelling at him on a Beachbody workout), etc etc. Our neighbor and good friend, a self-proclaimed "free spirit," is probably on the other end of the spectrum from Pat. I like to think I fall someplace in the middle (although Pat might tell you my ability to misplace my phone when it's in my hand would prove otherwise…)
So what does any of this have to do with skincare? Nothing? Everything?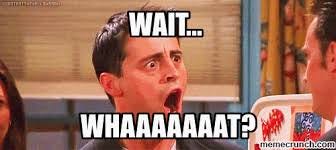 Here's the thing - since starting this Beautycounter hustle, I've heard a lot of your skincare stories. Some of you, it seems, barely wash your face (people, please wash our face :)) Others of you firmly and fully embrace a skincare routine. And I love helping you ALL find the right mix of products for your skincare needs - whether you're looking for an entire line or just 1 or 2 products to start.
All this to say, right now (and through next Tuesday, 2/25), you'll get a free gift with the purchase of any skincare collection. And the free gift is no joke (for instance, if you buy the Countertime 5-piece collection, you get the eye cream as your free gift - $69 value!)
Beautycounter has a great quiz on its website to help you determine which skincare line you might want to consider. Or, you know, just ask me! Quick breakdown below, as well.
As always, I love hearing from you. Hope it's sunny where you are and that you have something fun on the horizon this weekend.
xox,
Ali
beautycounter.com/alisonschramm
alisonmbrady@gmail.com
@alischramm_bc (new instagram handle!)